Search Tips and Help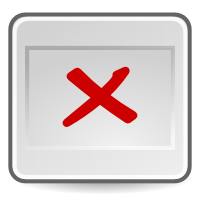 Getting the most from searching the collections.


Quick Search
Simply enter a keyword using the search box on every page to discover hundreds of stories and more than 50,000 objects currently in the database some searches can produce a large number of hits.
Advanced Search
The advanced search options allow you to be more specific in your enquiry - for example you can search .. for limit the search to one of more of the museums or to a named collection using the drop down lists.
Displaying the results
Search results are displayed using the gallery view and you can chose how many thumbnails are displayed on the page at one time using the 'Display' dropdown box. If you prefer you can simply change from this view to a simple list view by clicking on the Change View: List View link
Search Summary Results
To try and make the search more useful we have introduced a number of features:
- You can choose how many items you wish to display on the page by using the display drop down menu.
- Simply click on any thumbnail image to take you to a detailed record page where more information is given about that particular artwork.
The detailed record page gives more information about the artwork you have chosen. If you click on the enlarge image option, a larger version will appear on a new page.
Search Tips
- The system is not case sensitive (i.e. Matisse and matisse will both be recognised).
- Where you see the symbol '&' it does not mean 'and,' but is used for data separation.
- Check the spelling of the word that you are using. Try to limit your search to one word if you are unsure of the spelling of a particular object or person.
- If you put the symbol '@' in front of your search, the results will include all the phonetic results similar to that word (e.g. maddox brown, madox brown).
- The best way to search on a phrase is to use " " quotation marks around part of the phrase (e.g. entering "Friends" will retrieve information about The Friends of Ferens Art Gallery).
- Try to give as much accurate information as you can. Using the drop down menus in detailed search may help you to focus your query.