Volunteering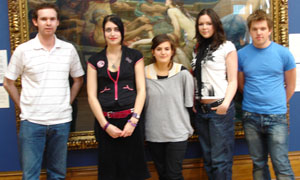 Do you have a passion for history and the past? If so, you may be interested in becoming a Hull Museums Volunteer.

This section gives you all the information you need to know including what we do, who we are looking for, and current volunteer projects.
From weekend and holiday activities to helping with exhibitions, there may be opportunities for you to get involved in the work of Hull Museums. Read this section to find out about some of our current activites and projects.
Click here to find out why you should volunteer and what type of skills and experience we are looking for.