J. Arthur Rank - 'The Man Behind the Gong'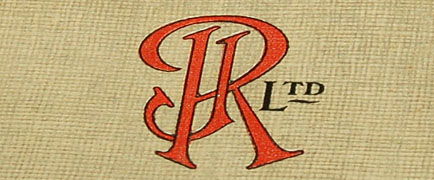 J. Arthur Rank was born in Hull in 1888 into a devoutly Methodist family. His father, Joseph, had founded a flour milling business in 1875, which had started with a rented windmill on Holderness Road, Hull. The company prospered and was a substantial business by the time of his death in 1943, leaving his three sons and four daughters as millionaires.
J. Arthur himself was always declared a 'dunce' by his father, who claimed he would never succeed in life beyond working his way up in the family flour mill. He attempted to establish his own business, 'Peterkins Self-Raising Flour', but this venture failed and he returned to his father's company. Joseph Rank's Flour Mill can still be seen today on the banks of the River Hull next to Drypool Bridge, a testament to a prominent local business. The Rank flour business eventually acquired the Hovis McDougall Company in 1962 to become Ranks Hovis McDougall Ltd.
The Methodist Cause
J. Arthur inherited his father's Methodism, and he was a life long Sunday School teacher and President of the National Sunday School Union. By the time he was middle aged, he had wealth, a family and social standing, but lacked a crowning glory of personal achievement, and rather harshly had been criticised as having no great aesthetic or cultural interests.
A concern expressed by the Methodist community of the detrimental influence of the film industry on Britain and family life gave him the idea of producing films for religious and moral instruction. He established his own film company with the intention of doing just that, but quickly realised that this subject was unlikely to prove very profitable.
Brief Encounter to Success
The subjects and appeal therefore had to be widened, and J. Arthur went on to produce many films at his purpose built Pinewood Studios which have become legendary in film history. Famous early Rank and Pinewood creations include Brief Encounter, Red Shoes, Oliver Twist, Great Expectations and Henry V.
J. Arthur did more than make a couple of films, with the Rank Organisation he established dominating the British Film Industry from the 1930s to the 1950s. The Rank Organisation not only made the films, but owned the studios, was responsible for film distribution at home and abroad, and owned a large chain of cinemas. Ranks' main cinema circuit, Gaumont was combined with Oscar Deutsch's ODEON chain in 1942 after his death (ODEON stands for Oscar Deutsch Entertains Our Nation).
What a Carry On...
By the 1960s the Rank Organisation had fallen on bad times. American investment declined as television became increasing popular drawing audiences away from cinemas. The studios remained afloat through the production of the Doctor and Carry on series and it was also home to Britain's most iconic spy - James Bond.
The company lost its dominance in the British Film Industry, but Pinewood studios is still going strong, and the Rank Organisation diversified into Xerox photocopying. J Arthur himself had also fulfilled a great personal achievement as the 'man behind the gong', the Rank Organisation film trademark, and had personally given away 100 million pounds to Methodist causes within his lifetime.