Wilberforce Bible - Uncovering the Family Secrets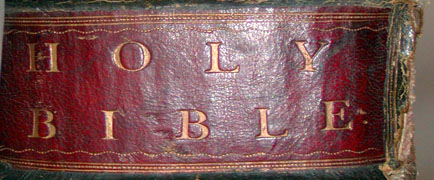 Wilberforce House Museum holds several bibles that were once owned by William Wilberforce (1759-1833).
The most fascinating bible that we have is on display in the galleries devoted to the life of William Wilberforce. From the outside cover it looks like any other old large book, but inside, it contains a family tree of the Wilberforce family.
It has been passed down through the generations. Each owner of the bible has handwritten the names of the descendents of the famous abolitionist inside the front cover and page of the bible.
William Wilberforce himself wrote details of his family in the bible so that it could be passed on through his family. The family tree stops in the 1900s and the bible was passed to the Museum from a descendant of William Wilberforce and it has been here ever since.