Collections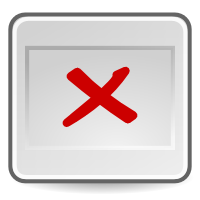 The museums have collections spanning a wide variety of disciplines, which as a whole have been collected through a variety of ways. This section explores specific collections within those disciplines, that have been collected by a collector with a specific motivation and then donated to the museum, or consist of a collection of objects that are related but have been collected over a period of time.
The Mitchell Collection is one of the most extensive and impressive collections of costume Hull Museums' own. From corsets to capes and bodices to boots, the collection contains many exquisite examples of historic costume. Explore the history behind the collection and how it came to be in Hull Museums.
A history of Early Museums in Hull.
This story looks at the origins of the Council's Museum service which began in 1900 when it took over responsibility for the collections developed by the Literary and Philosophical Society. The following year saw the appointment of Thomas Sheppard as its first curator and began a period of rapid growth and development.
The Museum of Commerce and Transport was opened on High Street in 1925 as the first of its kind in Britain. Sheppard was given the Old Corn Exchange building on High Street (now the Hull and East Riding Museum) to set up the museum, and persuaded local firms to carry out the work on the museum for free. It was filled with a transport collection which included carriages, trams, cars and a plane, some of which he begged from other museums.
Hull's Old Town is an historic area that even today includes many Georgian and Victorian buildings. F.S. Smith created many drawings of its streets between around 1880 and 1920. Some show some early timber-framed buildings that no longer exist. Others depict familiar sights of today like the King William III statue.
Hull grew rapidly outwards from the Old Town from around 1800. F.S. Smith captured the look of the streets in his drawings between 1880 and 1920. They reveal a city of contrasts, showing the housing and workplaces of both rich and poor. He also took his sketchbook to outlying villages and drew them.
Hull Maritime Museum houses an extremely large collection of photographic work by Hull born amateur photographer Harry Cartlidge. It comprises of thousands of images in different formats, most of which document Hull and the surrounding area. Read on to discover more about this important and vast collection.